So, I am officially burnt out on turkey, pumpkin pie, shopping, wrapping presents and Christmas related movies and songs. The Holiday's are pretty much over and we have survived another year. We had a great time visiting with friends and family and celebrating what we are thankful for. Now it's time to celebrate the fact that things will be back to normal! I took some great pictures along the way and thought I would share at least a couple of Christmas day.
Enjoy!
We had a great Christmas this year. The boys are now old enough to really appreciate everything they receive. Mushabellies and Rescue Pets were all the craze this year and the boys were given each a Mushabelly from Santa and Mommy and Daddy bought them a Rescue Pet they named Bayne. They also got a million DVD's. Gameboy Games, Books, Card Games, Board Games and both got a youth Skateboard.
We did a Gift Exchange/White Elephant this year and it was a BLAST! I got a hint that Josh's Mom bought 2 of the Oceans DVD's for the exchange so Josh and I teamed up and got both of them! Haha! I also got this great Starbuck's Gift Set and I am so excited to take it to work.
I think we should continue this exchange next year as it really was fun. I am already thinking about what I'll bring next year because it was a blast watching them fight over what I brought this year ;)
I have to give thanks to my AWESOME Mom for buying Josh and I this Serta Down Comforter.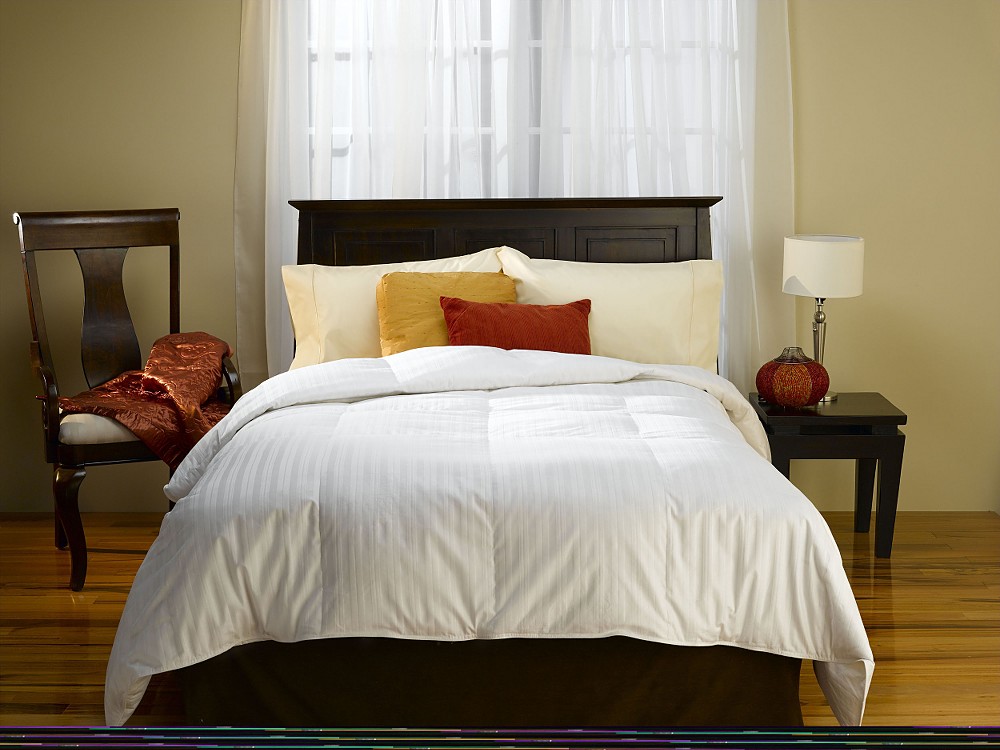 It was, by far, one of the best presents I have received in a long time! She always knows just what to get Josh and I.
Josh and the Boys gave me one of the most precious gifts! This 1/2 c tw. Diamond and Gold Circle necklace:
I also got a Diamond Crown necklace, a super soft robe, comfy slippers, Bath and Body Works products, perfume, a candle set, gift cards and this wonderful book on Baking by Dorie Greenspan:
I can't wait to put all these gifts to use! Thank You Everyone!