This Goody deal has been circling for awhile. I never posted because I found it a little figured it had already ended. But it hasn't!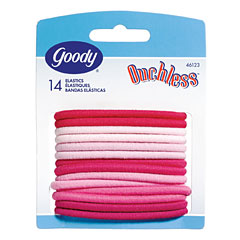 You can print your $2 Goody Coupons
here
. You can print multiples. I was concerned about this but I had no problems redeeming 5 of these coupons in the same transaction. They scanned fine. They work on an Goody Ouchless product valued at $2 or more. You can use them on brushes, headbands, headwraps, little elastics ($2.12 at Walmart) etc...I purchased 5 sets for a little over $2!!
Sweet :)